Telling the story of a 20-month experiment about third places
The Isopolis Gamma project, funded by the EU and the Réunion Region through the European Regional Development Fund, aims to promote innovation and resilience in La Réunion. Over 20 months, 5 parallel experiments engaged actors from civil society, businesses, public agencies, and the scientific community.
ISOPOLIS and the Institute of Research for Development (IRD) organized a seminar in November 22 to share insights, lessons learned and opportunities from these experiments.
To bring these narratives to life, we worked with 5 visual facilitators to create 5 large-scale murals (1 x 2 meters) within a tight one-month deadline. Each mural highlighted the experiment's uniqueness while maintaining visual consistency.
I illustrated one of the experiments whose focus was to launch and develop a network of third places across the island. The process was exciting as it involved extensive collaboration among us 5 as visual facilitators, but also with the client and the project holders behind the 5 experiments. The resulting murals showcase diverse styles while aligning with ISOPOLIS' values.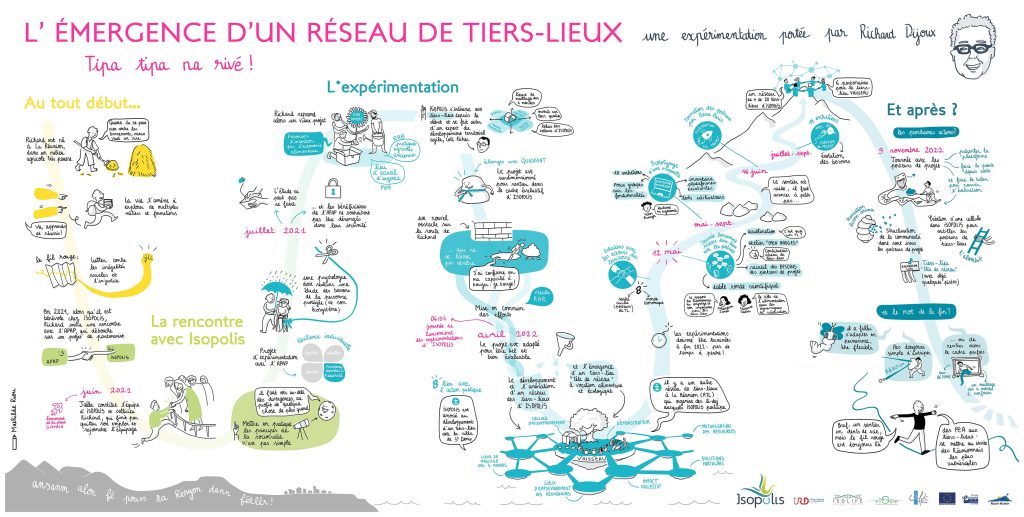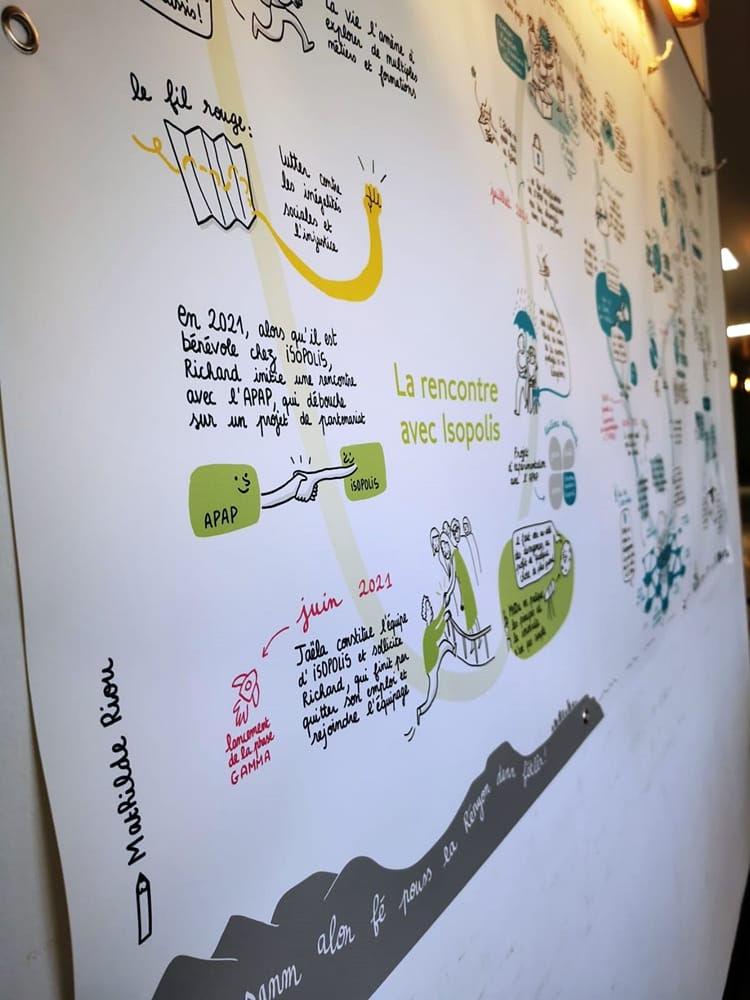 Let's elevate your impact
Are you looking for placemaking visualisations to convey your message in a compelling way? Do you want to make your citizen participation events more inclusive with engaging visuals?
Get in touch with me here to book a free introductory chat and learn how I can support you!