Welcome to the Urban Mycelium Blog!
In my work, I make placemaking visible and help placemakers grow. Browse through these articles to learn more about placemaking, public participation, and human behaviour in urban environments. You will also find examples of visual storytelling, graphic recording, and an introduction to the method I use to coach placemakers, as well as free resources.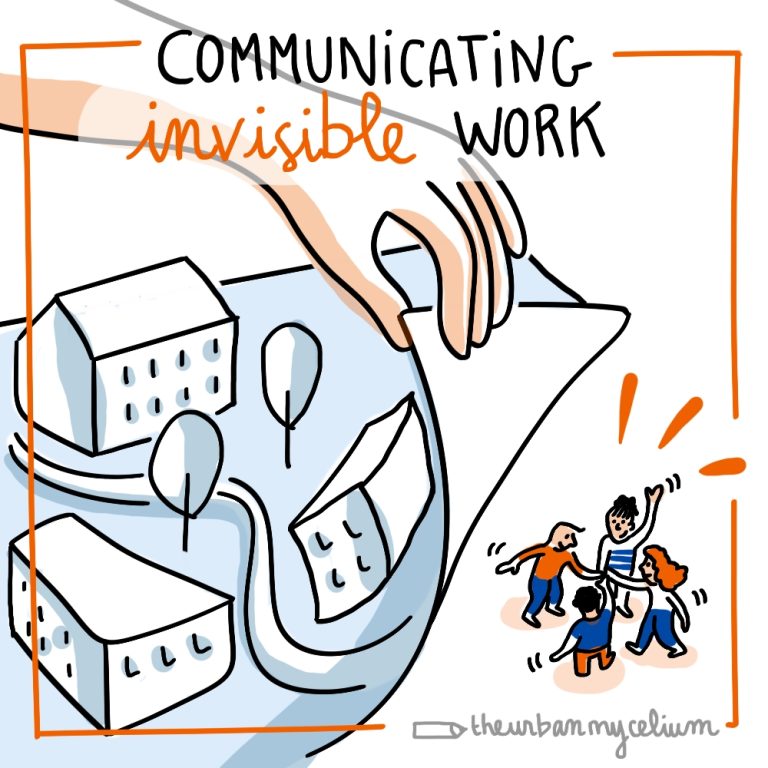 Learn how to communicate the often invisible work of placemakers and urban planners with tips and guidance from guest writer Laura Puttkamer.
Sign up to stay updated and receive future articles!