Visual Resources for Placemaking
Start your placemaking project by printing out one of these free resources.

I am happy to teach you more about facilitating a participatory process for sustainable placemaking.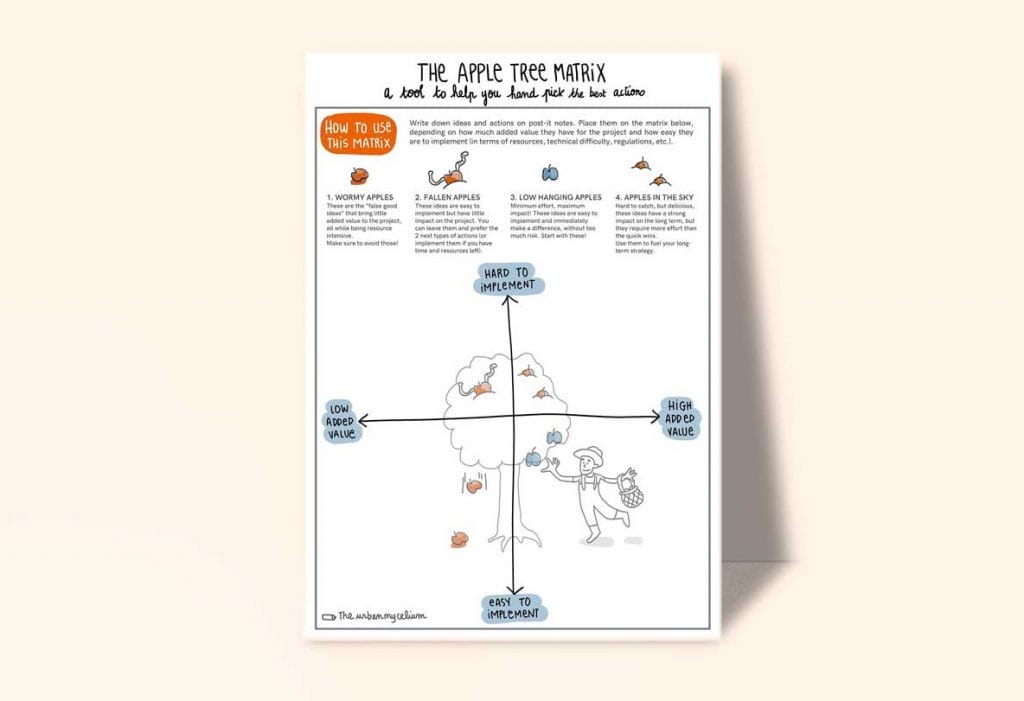 Participatory processes in urban planning often lead to loads of new ideas and opportunities for the project – way more than what we have time and resources for. This is where "The Apple Tree Matrix" can be useful. Print it on A0 or A1 and use sticky notes to help you choose intelligently which activities to prioritize, and which ones to avoid! For more context on how to use the poster, read this article.
The Wheel of Participation
Are you tired of unclear participation objectives in your urban planning projects? The Wheel of Participation is here to help. Download this printable wheel and use it in the early stages of your project to clearly define why you want to involve citizens, the focus of the collaboration, and the extent of the partnership. It will help you ensure that your participation efforts are aligned with your project goals. Read this article for more information on how to use it effectively.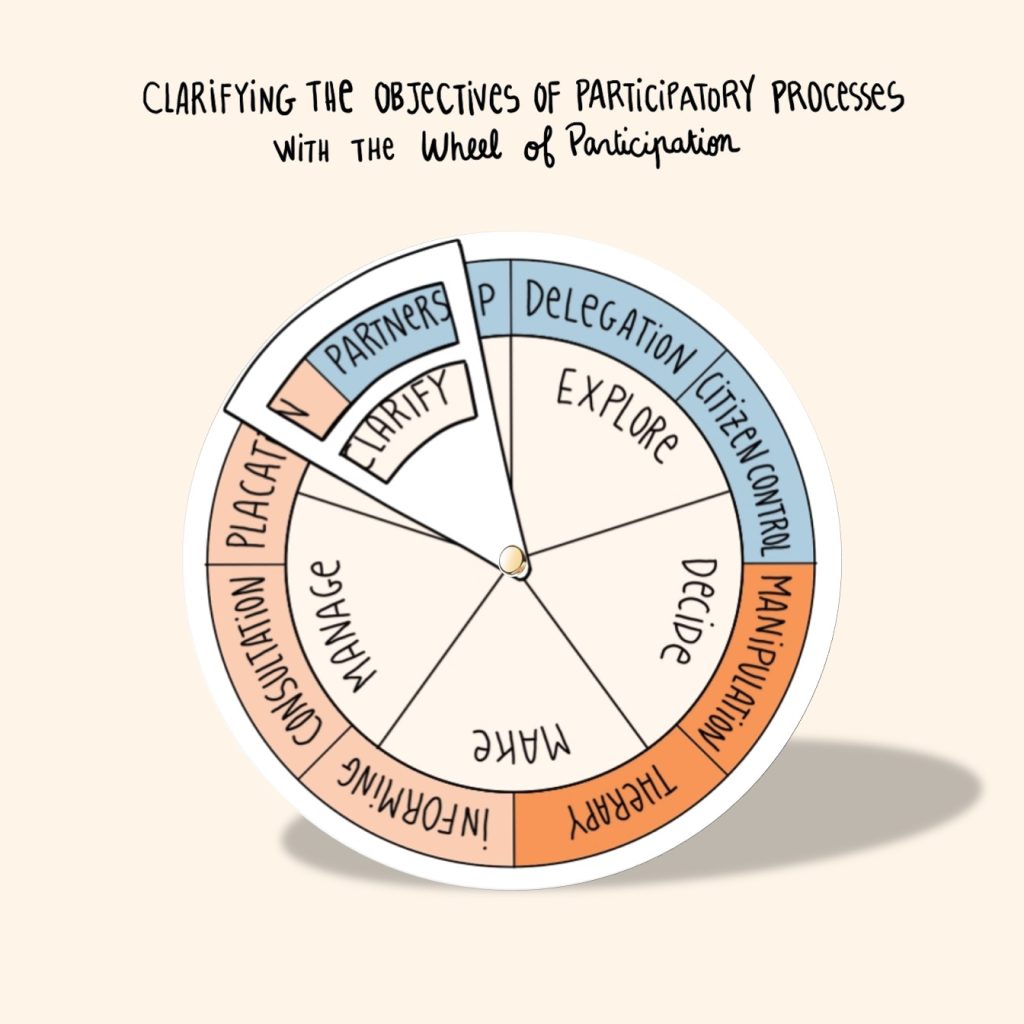 Are you interested in learning more about my work?
Register to the newsletter!