Transforming existing buildings and urban spaces
Transforming existing urban spaces and buildings should be the new normal if we really want to meet carbon targets. By 2030, our focus needs to shift towards reusing, adapting, repurposing, and improving the performance of existing buildings and spaces. That's where the most exciting projects lie.
But how exactly do we bring about this transformation? And what will it look like? These are important questions that require good collaboration and a shift in mindset from all stakeholders involved.
Committed to find answers, EIT Urban Mobility approached me to facilitate an expert workshop on "Transforming Existing Urban Spaces". The workshop was held on June 19 at Bloxhub in Copenhagen and gathered professionals from diverse fields – municipalities, architects, sustainability and mobility experts and developers.
The objective? Exploring the challenges and opportunities of retrofitting and upgrading existing buildings and their surroundings, with a focus on the Nordic context.
The workshop began with inspiring talks to set the stage. Kajsa Sjunnesson, CEO of Urban Commons, highlighted the untapped potential of transforming spaces between buildings and the benefits of shared investments. Enlai Hooi, Head of Innovation at Schmidt Hammer Lassen Architects, then discussed the systemic transformation of buildings and its impact on urban spaces.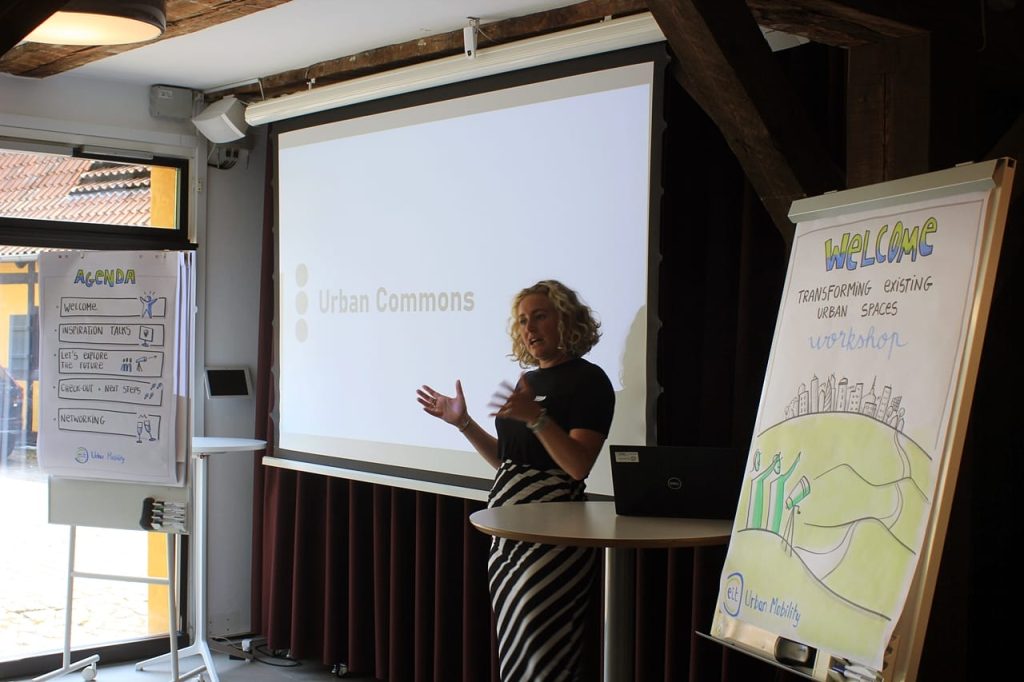 After the talks, participants engaged in group discussions, digging into the opportunities and challenges of transforming existing urban spaces and buildings. As the facilitator, my main goal was to push participants beyond their comfort zones and encourage fresh perspectives.
To achieve this, I introduced a visioning exercise. I invited participants to imagine themselves in a future where their Nordic municipality had mastered the art of renovating and transforming existing buildings, eliminating the need for new constructions. In small groups, participants had to describe how their city was doing. They were given random word prompts, such as "chocolate," "middle ages," "astronomy," or "invisible," to ignite their creativity and come up with alternative ideas. The discussions then transitioned into identifying challenges and outlining next steps for ongoing actions and conversations.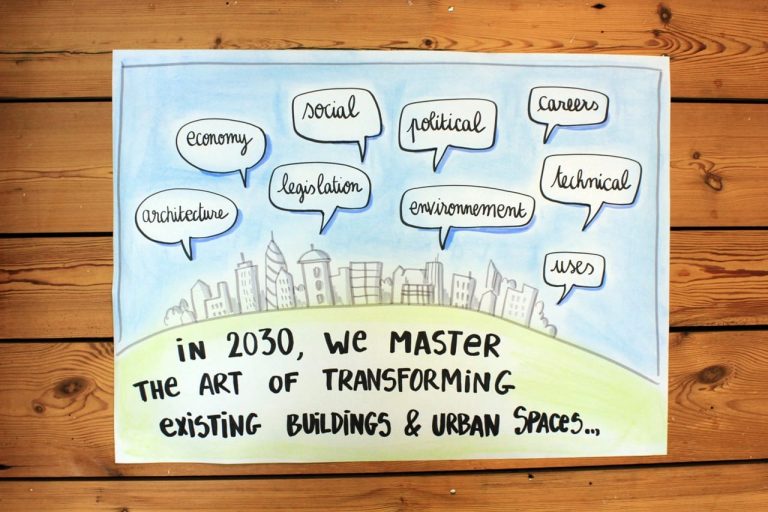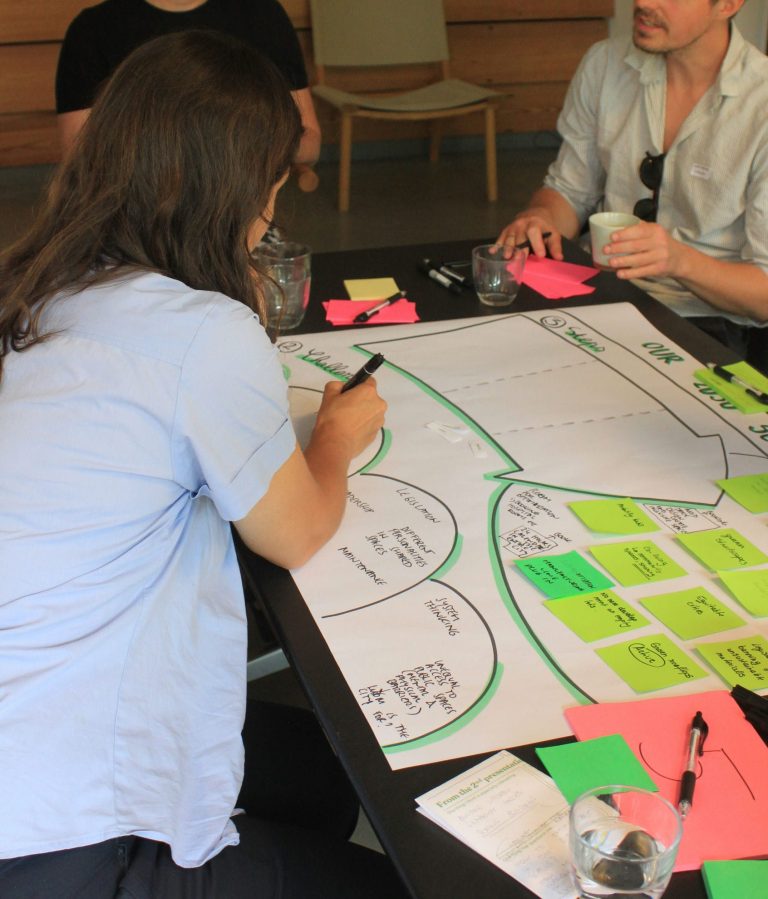 Participants described the workshop as thought-provoking and expressed enthusiasm for the collaborative atmosphere. Valuable insights emerged from the group discussions, highlighting the potential of interdisciplinary cooperation in transforming existing urban spaces. This is only to be continued…
Let's elevate your impact
Are you looking for placemaking visualisations to convey your message in a compelling way? Do you want to make your citizen participation events more inclusive with engaging visuals?
Get in touch with me here to book a free introductory chat and learn how I can support you!