Visualizing opportunities for the redevelopment of an old school
TEFT Bolig AS acquired the historic school Fiskerifagskolen in Gravdal, Norway in January 2022. To develop the site into housing, central activities, shared facilities, and commercial spaces, a participatory process was initiated. The goal was to gather input from stakeholders, understand the current use and perception of the area, and gain insights into the neighbourhood's desires for the property's future development.
This work was carried out by COurban, an interdisciplinary design collective based in Copenhagen, specializing in co-creation and democratic urban design. At the end of the observation phase, COurban compiled results into a report to share with the architectural teams before they embarked on designing project proposals.
My role in this process was to create illustrations and diagrams to represent the main conclusions of the on-site observations and analysis. I crafted:
Illustrations of the main landmarks in the area (or elements perceived as landmarks by the locals)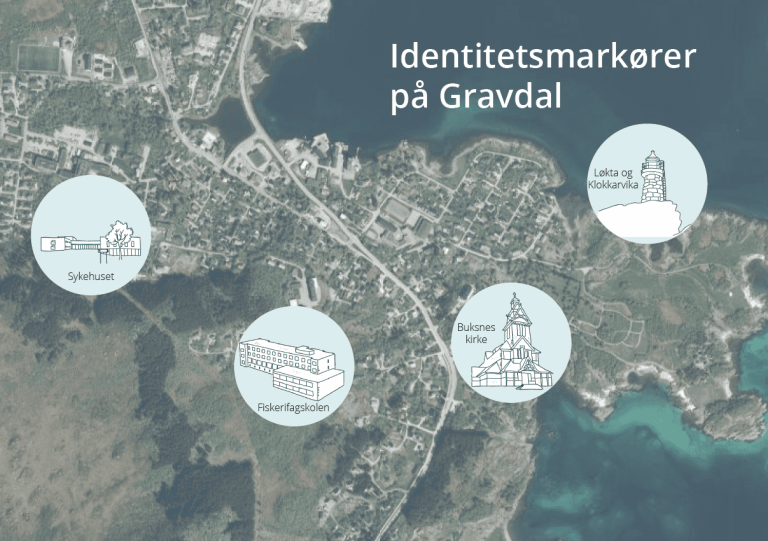 Illustration of the school in summer and winter with examples of uses that seem to be required locally – the particularity being that Gravdal is mostly under snow and so snow has to be part of the landscape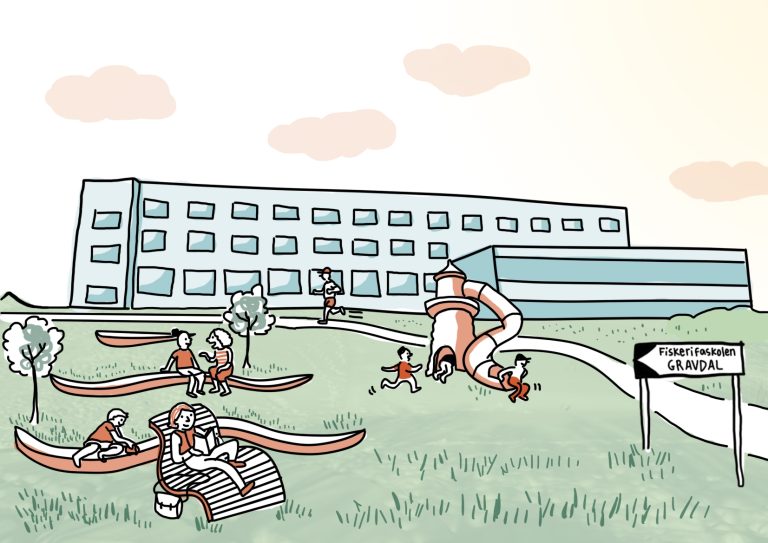 Schematic illustrations for each of the main conclusions, where the school is represented as a character personifying each topic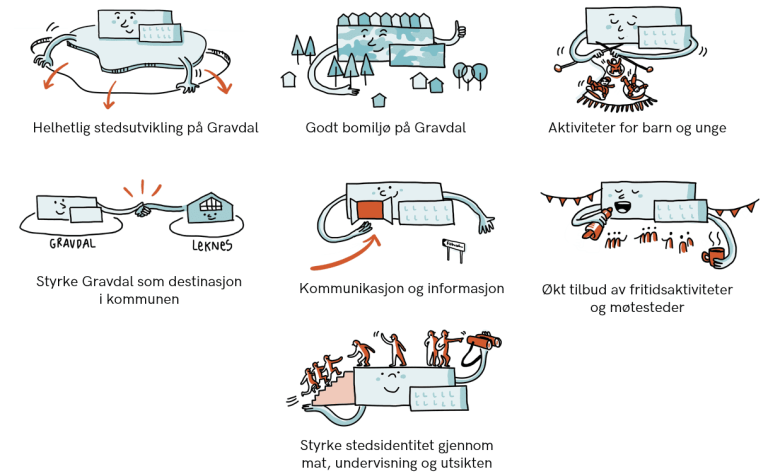 The report synthesized the findings from the interviews and observations, enabling the architects to have a comprehensive understanding of the site's context and the desires of the local residents. This informed their subsequent design proposals, ensuring that the projects were aligned with the community's aspirations. You can see the document here (in Norwegian).
Let's elevate your impact
Are you looking for placemaking visualisations to convey your message in a compelling way? Do you want to make your citizen participation events more inclusive with engaging visuals?
Get in touch with me here to book a free introductory chat and learn how I can support you!