In this second episode of the Placemakers' Visual Stories, I had the pleasure to interview Jesper Koefoed-Melson. We talked about community planning in urbanism and how to build sustainable cities through culture and community.
Jesper is the founder and director of Vida Local, a consultancy that provides strategic advice to municipalities and developers and helps them activate urban spaces through cultural, community-led activities. Jesper also founded Kulturdistriket, a cultural organization which goal is to transform and activate the neighbourhoods of Nordhavn and Østerbro together with the local community.
We covered several key topics, including:
The potential of vacant, empty spaces and buildings in the city
The 5-step process Jesper personally uses to plan sustainable communities in urban areas, with a strong focus on culture
Why community planning is key to more sustainability in cities
Discover more about Jesper!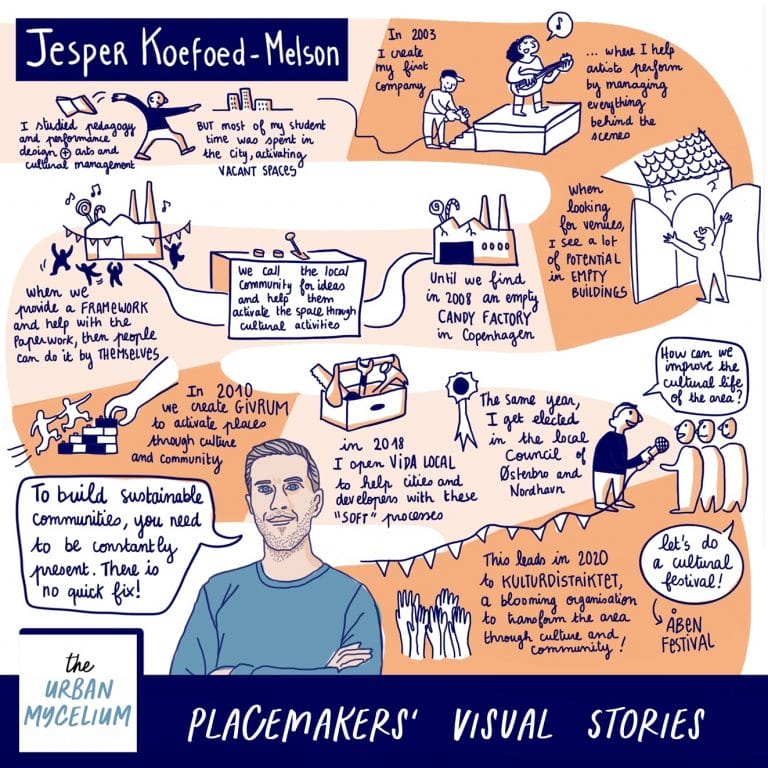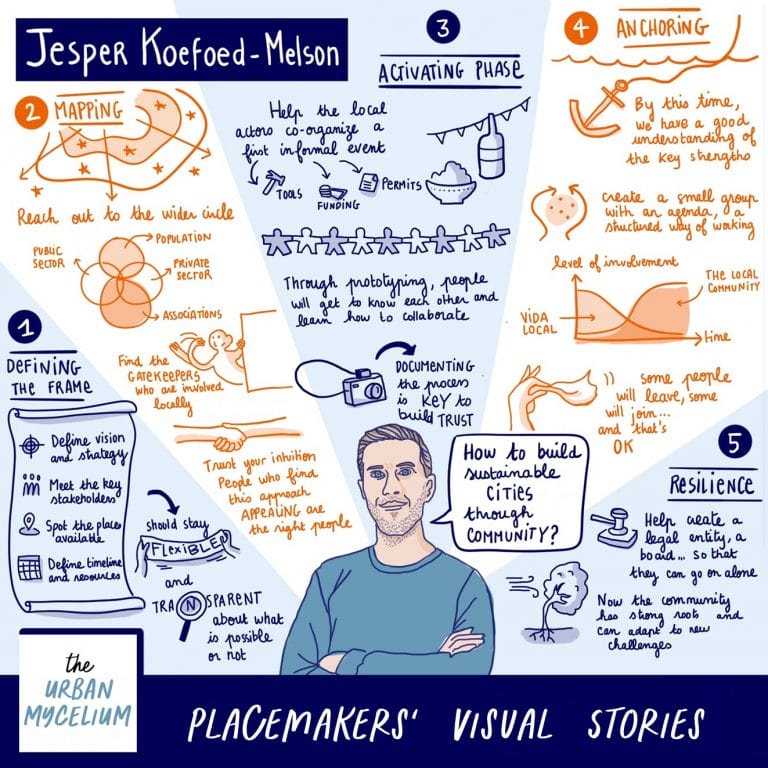 Sketchnoting to highlight the work of placemaking professionals
In Placemakers' Visual Stories, I invite some of the most seasoned placemaking practitioners in Copenhagen to share their everyday experience with participation and citizen involvement in urban planning. From the who, to the what, how and why… they explore and clarify the art of making cities with people – and not only for them.
Placemakers have a special drive for making a difference in the way we make cities, through their everyday practice. With these Placemakers' Visual Stories, I want to make their inspiring work more visible and understandable, because I believe it matters!
And I do that through visual note-taking – because as you know, the Urban Mycelium' mission is to use illustration as a tool to bring more attention to participatory urbanism. I scribe the answers of my guests in real time, as they speak. For each episode, the end result is a visual sketch note that maps out the key points of our conversation.
If you want more visual tips and guidance about participation in urban planning and design, sign up to The Urban Mycelium's newsletter down below!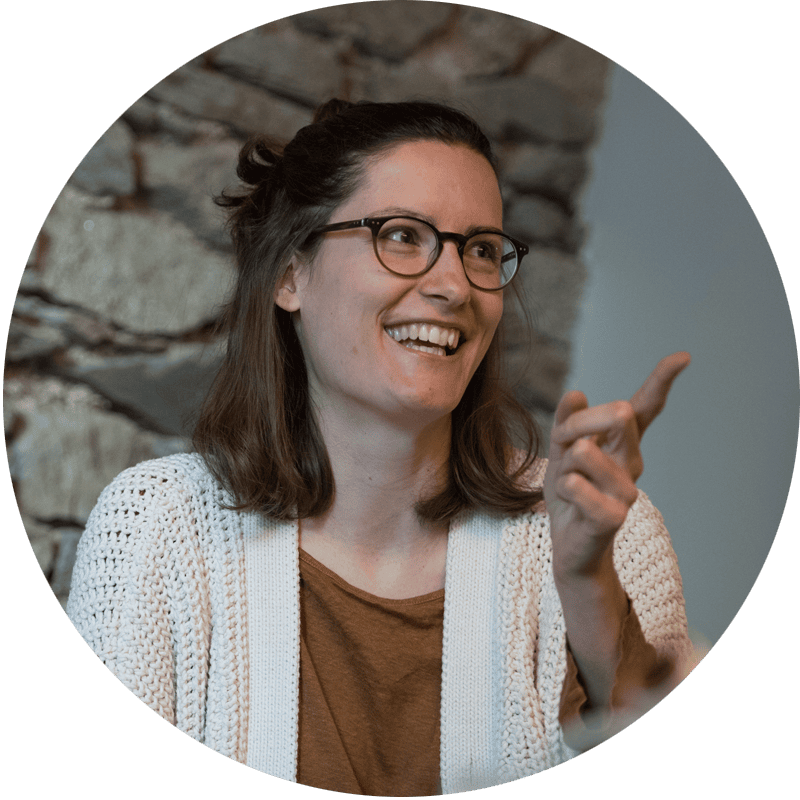 Mathilde is an urbanist and facilitator dedicated to change the way we make cities. She created The Urban Mycelium blog with the aim of revealing the invisible human dynamics that help the city grow better.